Quality and Competence for more than 100 years
Metzger & Mendle has been producing household items since 1922 and office and school items made of various plastics since 1975. Products such as our desk boy belong to the fixed range of numerous suppliers of household, office and school supplies.
With the takeover of the production program "Office items made of plastic" by Voss + Sohn GmbH (2009) and 30 injection molding tools by Westo GmbH & Co. Kunststofftechnik (2011), the range was expanded to include additional drawer box, letter trays and magazine holders.
Today, the office and school items are produced on 17 injection molding machines from 50t – 650t using advanced plastics technology. A modern high-bay warehouse, as well as an own assembly, picking and packaging department complete this spectrum.
Metzger & Mendle GmbH has been part of the Hörauf & Kohler group of companies since 1970. As a supplier to leading automobile manufacturers and system suppliers, they develop and manufacture technical injection molded parts. The group of companies with companies abroad currently employs around 600 people and has a total turnover of around 60 million €.
More about Hörauf & Kohler: www.hoeko.com
Resource-Saving Production
We stand for the careful use of natural resources and have been producing with recycled plastic materials for many years. In March 2011, we were awarded the Blue Angel for the first time as a certified supplier of office supplies made of post-consumer materials.

Our paper 80g/m² has been FSC®-certified from January 2020. Materials from FSC-certified forests and / or recycling material as well as material from controlled sources were used in the production. FSC-certified or post-consumer recycling material is either used to at least 70% or an at least equivalent amount is used in the production process to produce the labeled goods.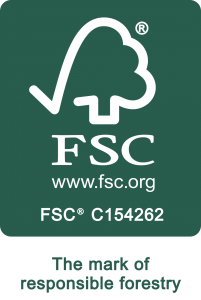 We are actively committed to the promotion and employment of disabled and disadvantaged people in working life.
We are partners of the workshops:
As a qualified workplace for training occupations, we offer young people an interesting and secure entry into working life.
For many years, we have been training people in the field of process mechanics, for molded parts, as well as industrial clerks.