This is
by Metzger & Mendle.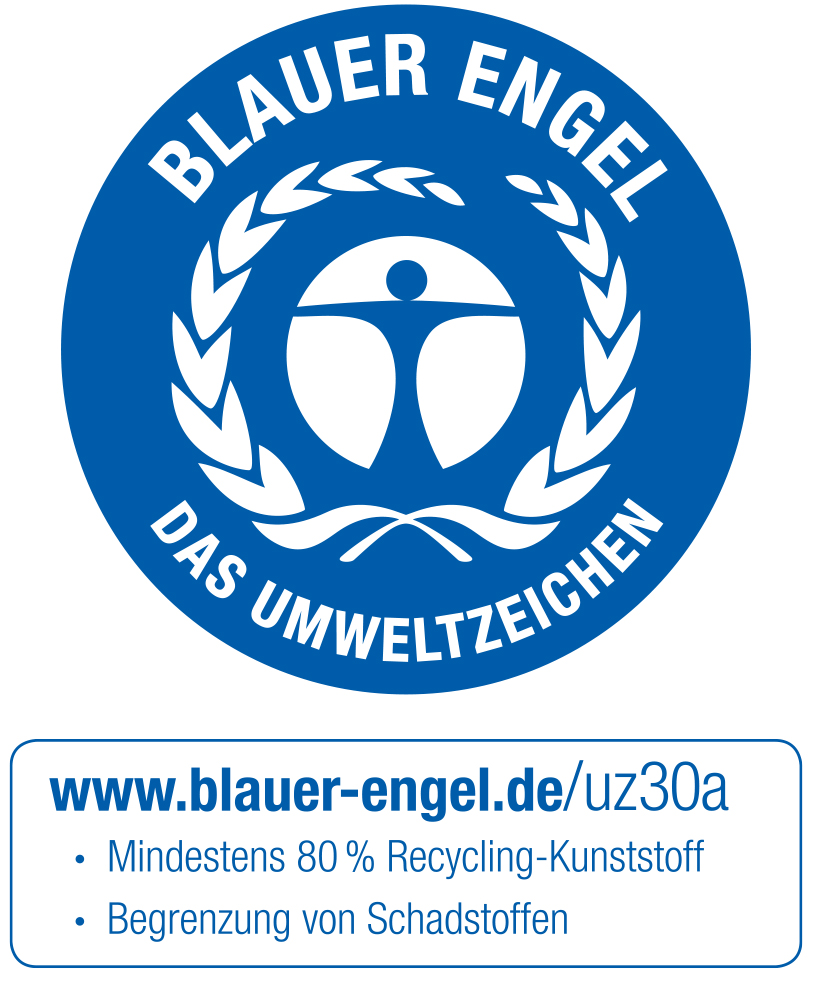 Blue Angel Series
We stand for the careful use of natural resources and have been producing with recycled plastic materials for many years. In March 2011, we were awarded the Blue Angel for the first time as a certified supplier of office supplies made of post-consumer materials.
For us, environmental protection is more than just a trending topic of recent years. As early as 1995, the Nature series was certified with the Blue Angel. Today we are even more concerned with the topic of sustainability, so that our customers are able to buy products with a clear
conscience.
Since 2011 we are certified with the La Prima series with the Blue Angel. In 2017 the La Natura series was added, and modified as well as improved in 2022. In addition, we have now expanded our range even further and doubled the variety of colors from five to ten differnt colours. Children, adolescents as well as adults are addressed with strong and pastel tones. In the following we would like to introduce
you to our wide range of products certified with the Blue Angel.
Our Blue Angel means: Polystyrene made from 100% recycled consumer goods such as electrical and household devices. This post-consumer waste is separated according to the individual materials and recycled. The processing is climate-neutral, the CO-2 emissions are reduced by 90 % in comparison to the production of plastics from oil. The plastics are separated fully automatically or manually, but not chemically.
This is why these products carry the Blue Angel eco-label.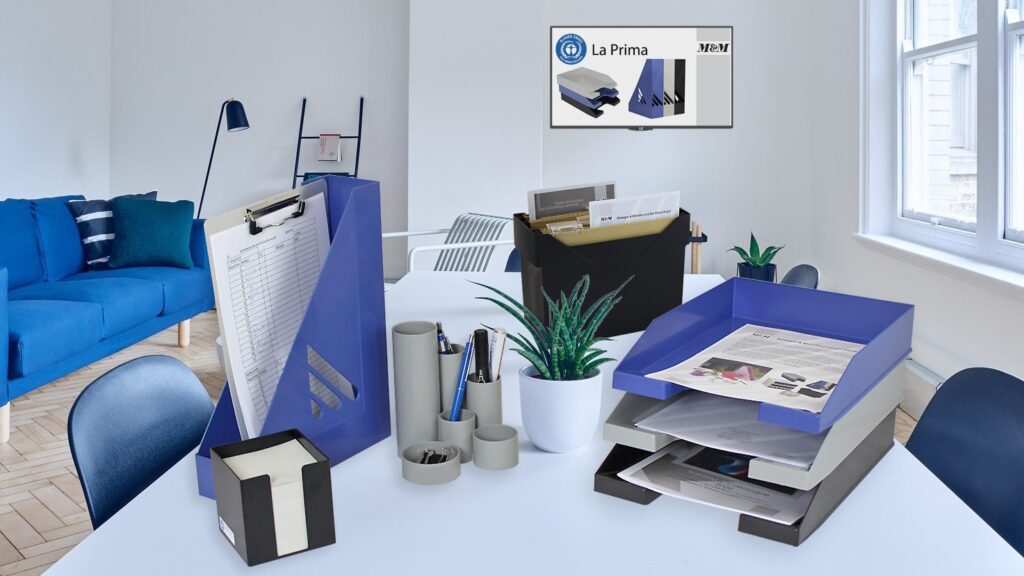 If you like calm color combinations that also convey sovereignty, you will definitely find what you are looking for in our La Prima series.
Letter trays, magazine holders, drawer boxes, desk-boys, file boxes, bookends and note boxes are available.
La Prima in the colours nero, grigio und azzurra
The noble colors of the Modern Office series captivate with restrained yet elegant nuances.
Letter trays, magazine holders, drawer boxes and pen holders are available.
Modern Office in the colours karamell, vanille und anthrazit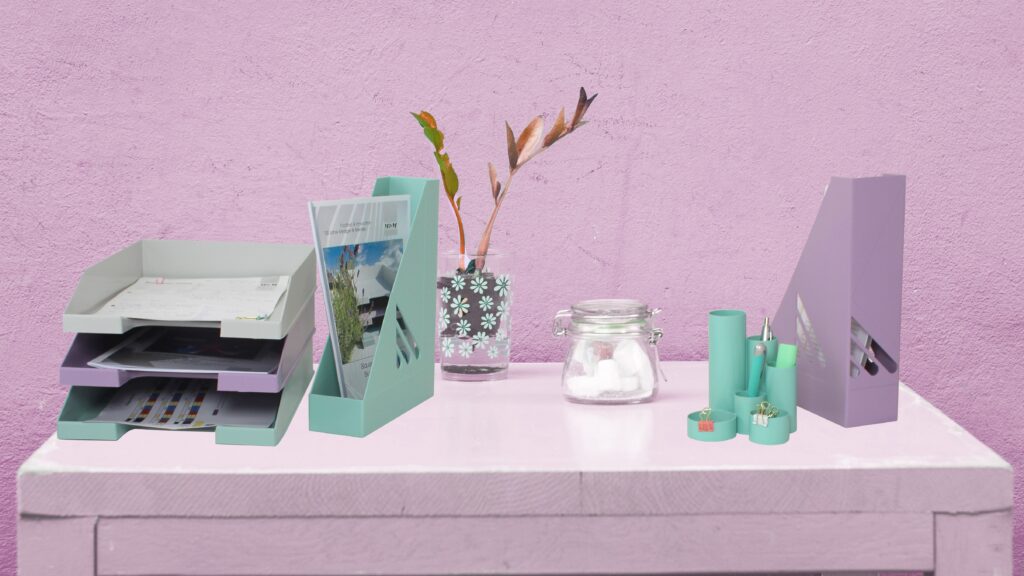 The airy, delicate pastel colors bring a feeling of refreshment and relaxation to your desk.
Letter trays, magazine holders, drawer boxes and desk-boys are available.
Pastel in the colours vanille, lavendel und minze
Our further developed La Natura Evo series shines with its mood-enhancing colors that liven up every office.
Letter trays, magazine holders, drawer boxes and desk-boys are available.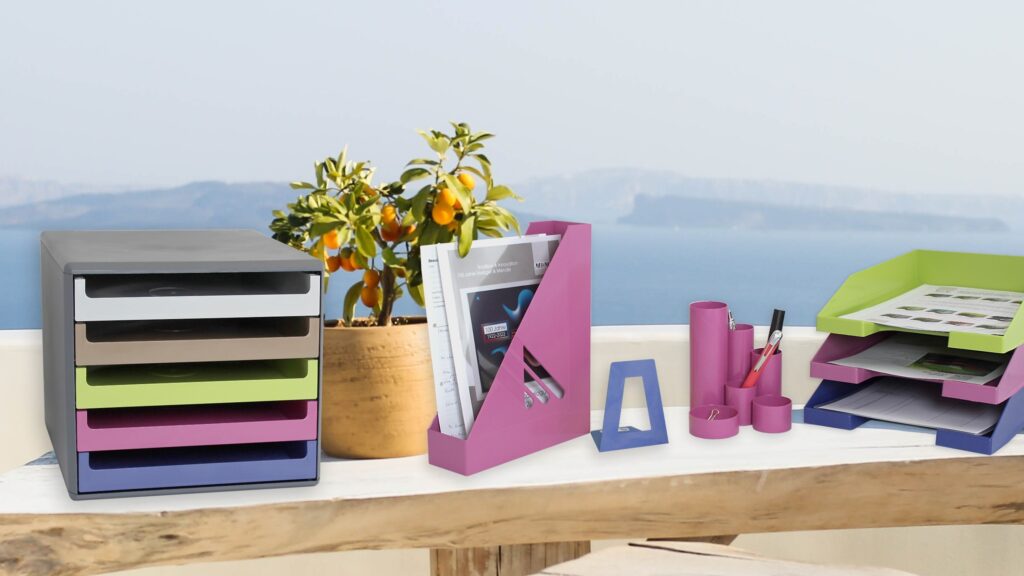 La Natura Evo in the colours verde, ibisco und azzurra