More than 100 years Metzger & Mendle

Founding of the horn goods factory Metzger & Mendle on November 1st, 1922, with headquarters in Fischach. (The Metzger & Mendle families had already merged in 1890)
Production of horn combs, salad servers and egg spoons made of synthetic resin, later expanded to include salt and pepper shakers and Plexiglas buttons.
After the company had grown in defiance of the global economic crisis, the decisive turning point came in 1933. Due to a decision, consumer goods could no longer be bought from companies with Jewish owners.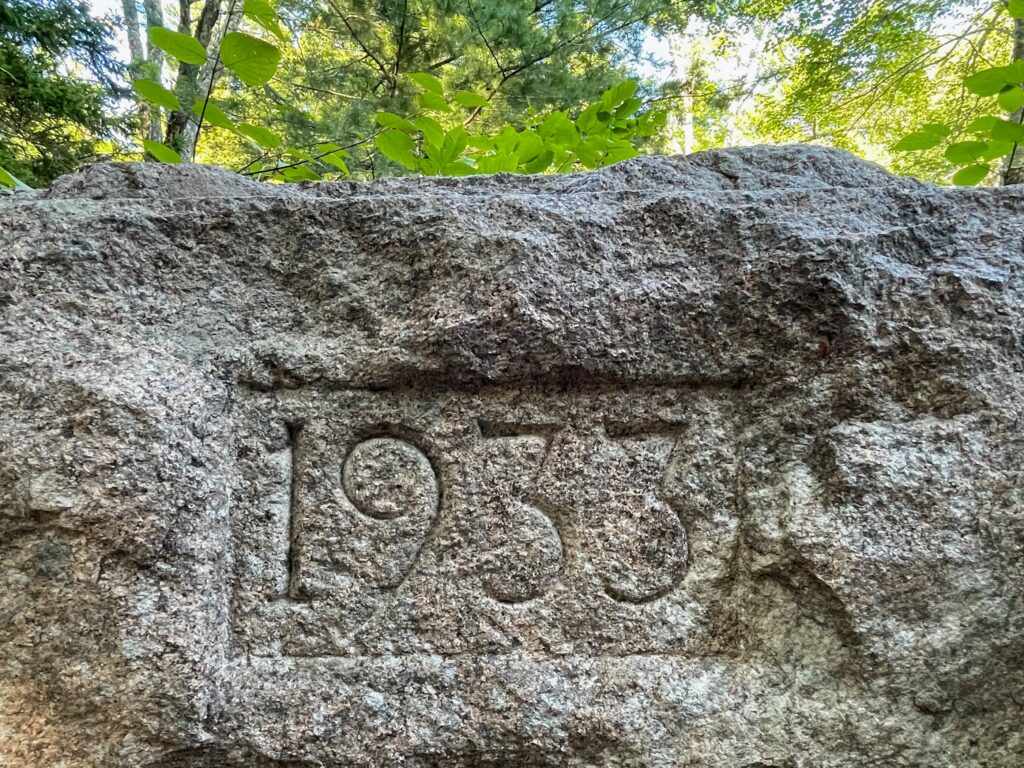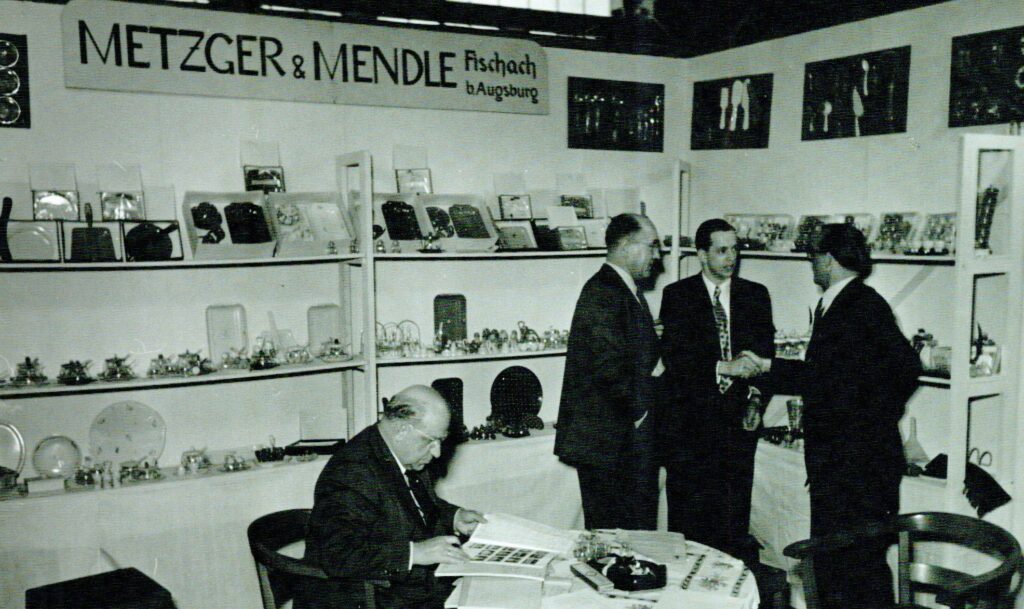 Emigration wave of Jews in Fischach, Moritz Mendle emigrated to England.
The plastics processing company Max Rees, which produces household items from acrylic, became the new owner of the Mendle comb factory.
Repatriation of property as part of reparations to Moritz Mendle.
In the application for a official promotion to a market town in Fischach, a plastic- and household goods factory is mentioned as particularly worth mentioning, which exports its products to all countries in the world.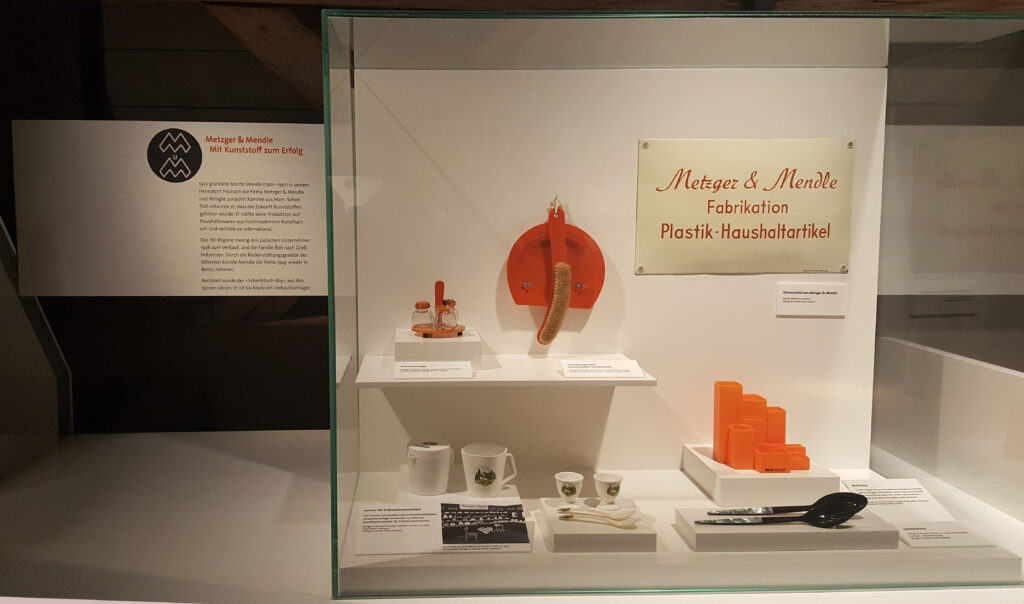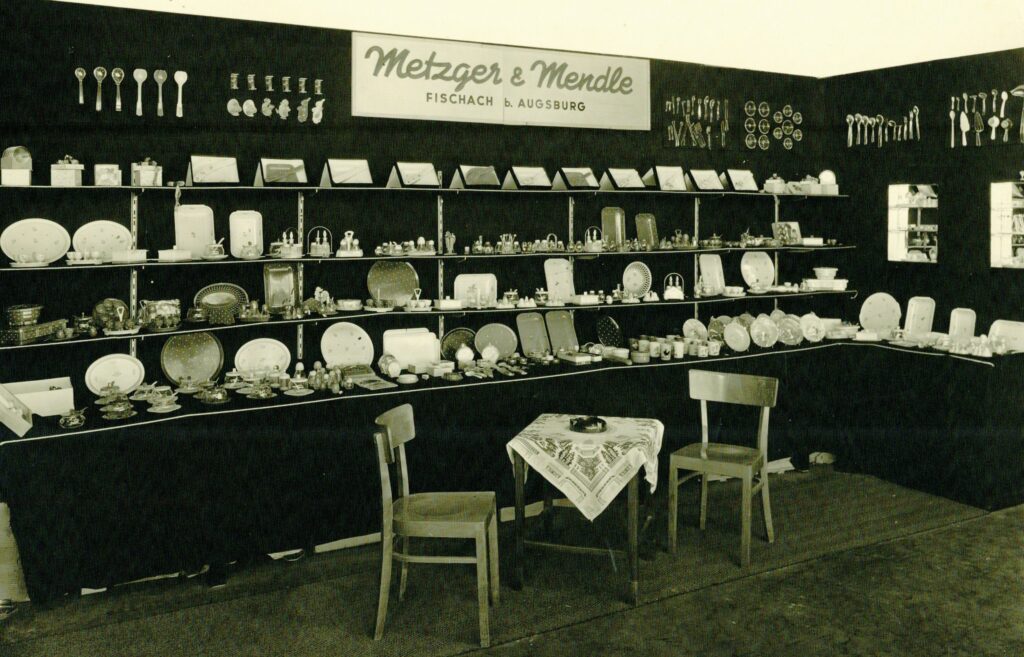 For the official promotion to a market town, the company Metzger & Mendle provides 1525 plaques with the embossed coat of arms of the municipality, free of charge. The emigrated Moritz Mendle congratulates by telegram from England.
Injection molding of household items. Gentian and edelweiss motifs are painted on by hand by 5 employees.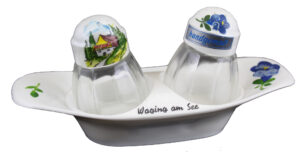 Takeover by the company Hörauf & Kohler.
Heiner Kohler becomes managing director.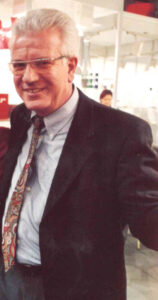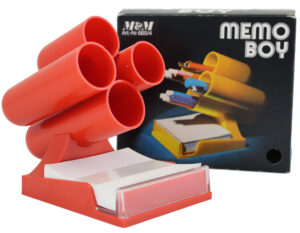 Additional production of office items in 3-shift operation with 5 injection molding machines.
The 1 millionth desk-boy is sold.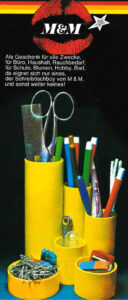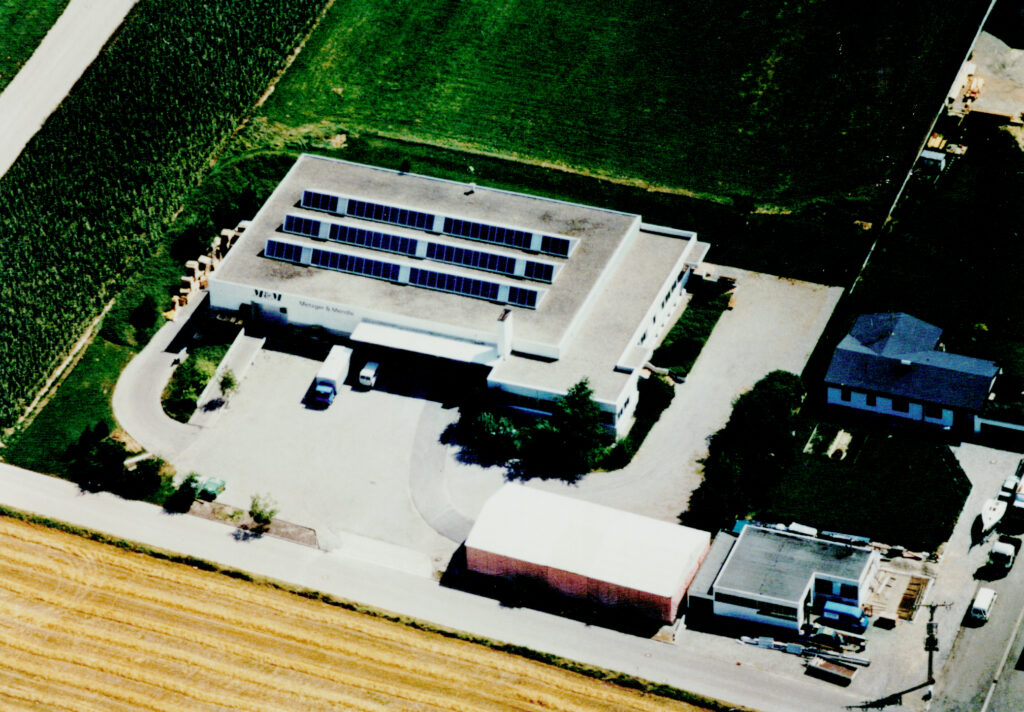 Due to strong expansion, the company moves to the new building in the industrial district, which now has 9 injection molding machines, printing and packaging machines as well as toolmaking.
Implementation of an in-house network.
The nature series is certified with the Blue Angel for the first time.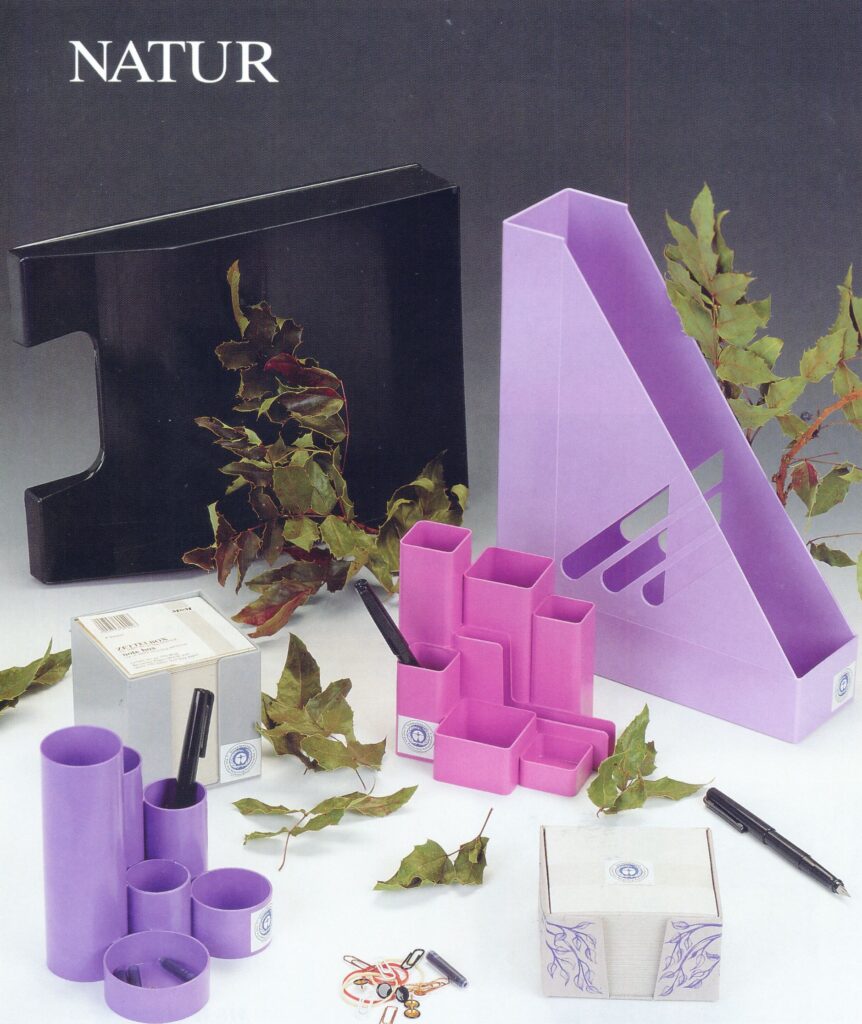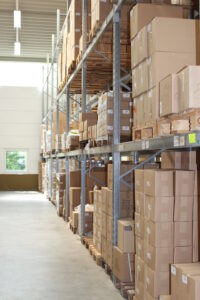 New construction of the high shelf warehouse, as the previous capacities were no longer sufficient.
Takeover of the "Plastic office supplies" production program from Voss + Sohn GmbH.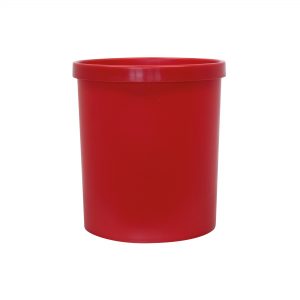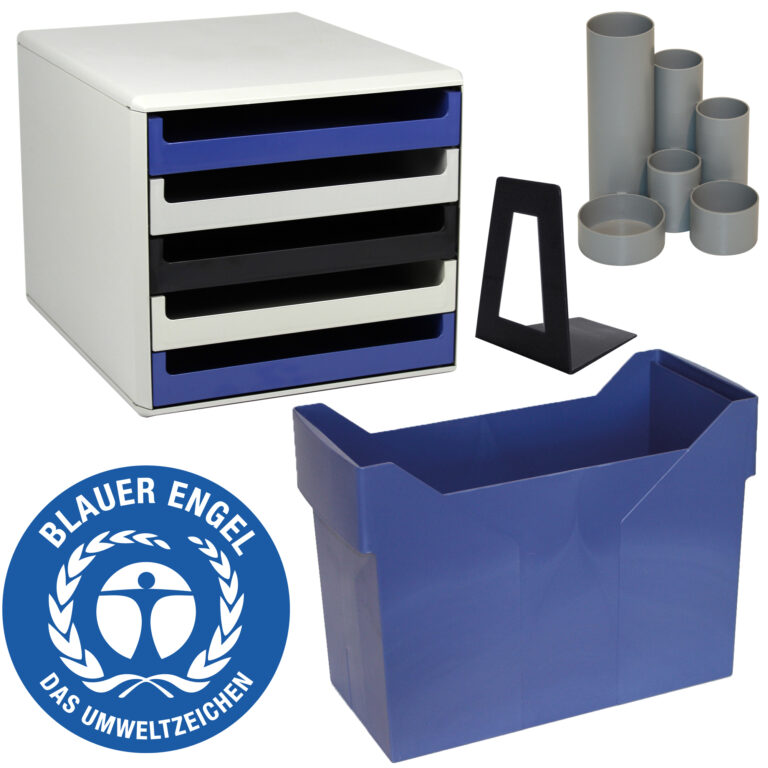 Start of production for the "La Prima" series, which is certified with the Blue Angel.
Expansion of the range to include numerous items such as filing cabinets, magazine files, note boxes by taking over 30 injection molding tools from Westo GmbH & Co. Kunststofftechnik.
Introduction of the "La Natura" series, which colorfully expands the range of sustainable articles.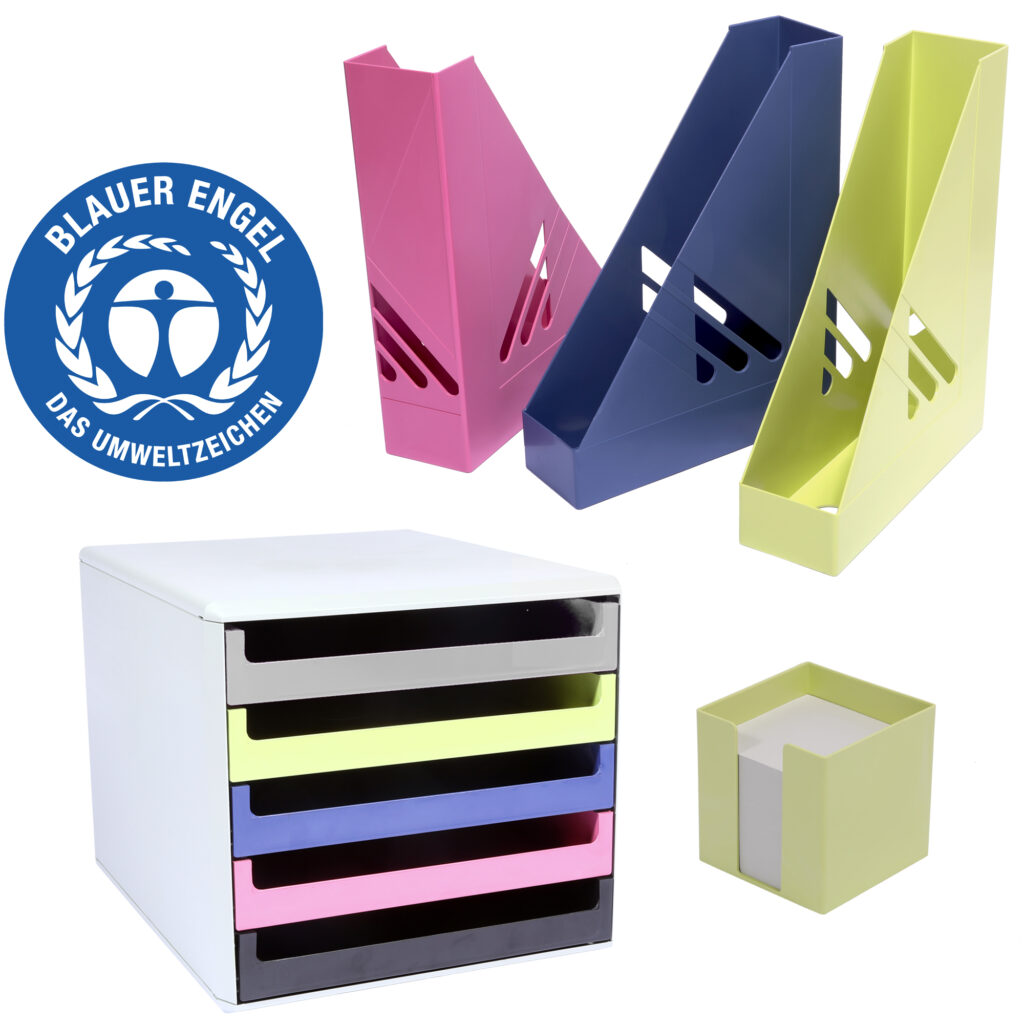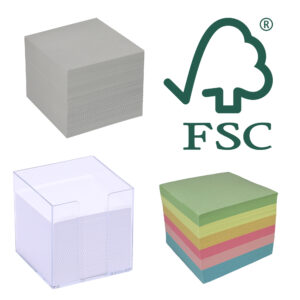 All our papers are FSC®-certified as part of our sustainability strategy.
Doubling of the colors offered in the sustainable range certified with the Blue Angel.
Production of office and school items on 17 injection molding machines between 50 and 650 tons. There is also a modern high shelf warehouse and an in-house packaging department on approx. 15,000 m².
The group of companies with foreign subsidaries currently employs around 600 people and achieves a total turnover of around 60 million euros.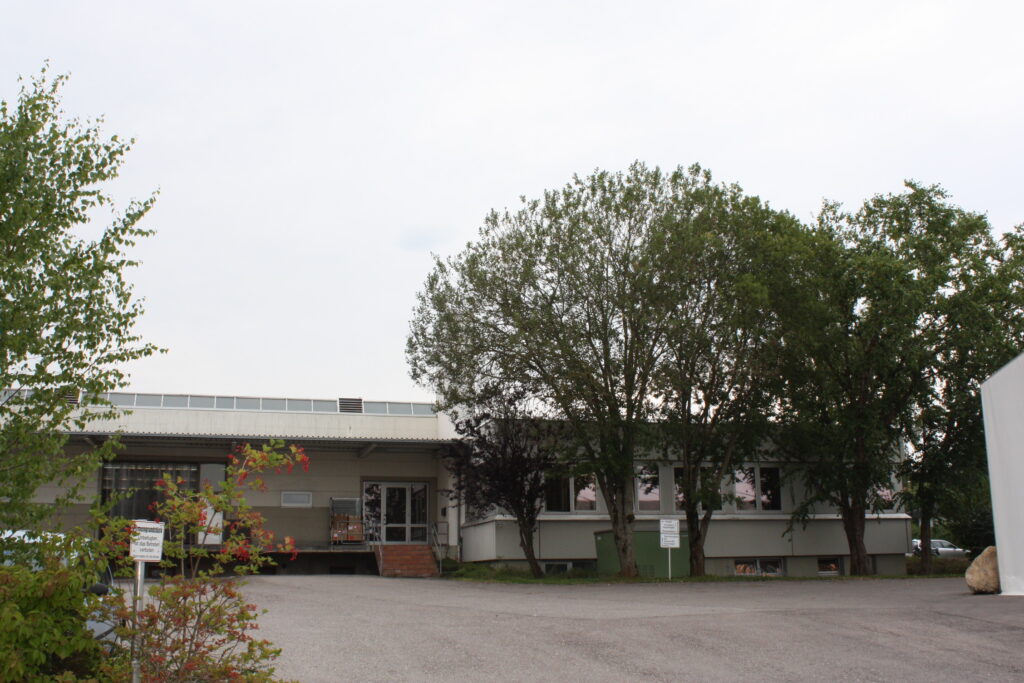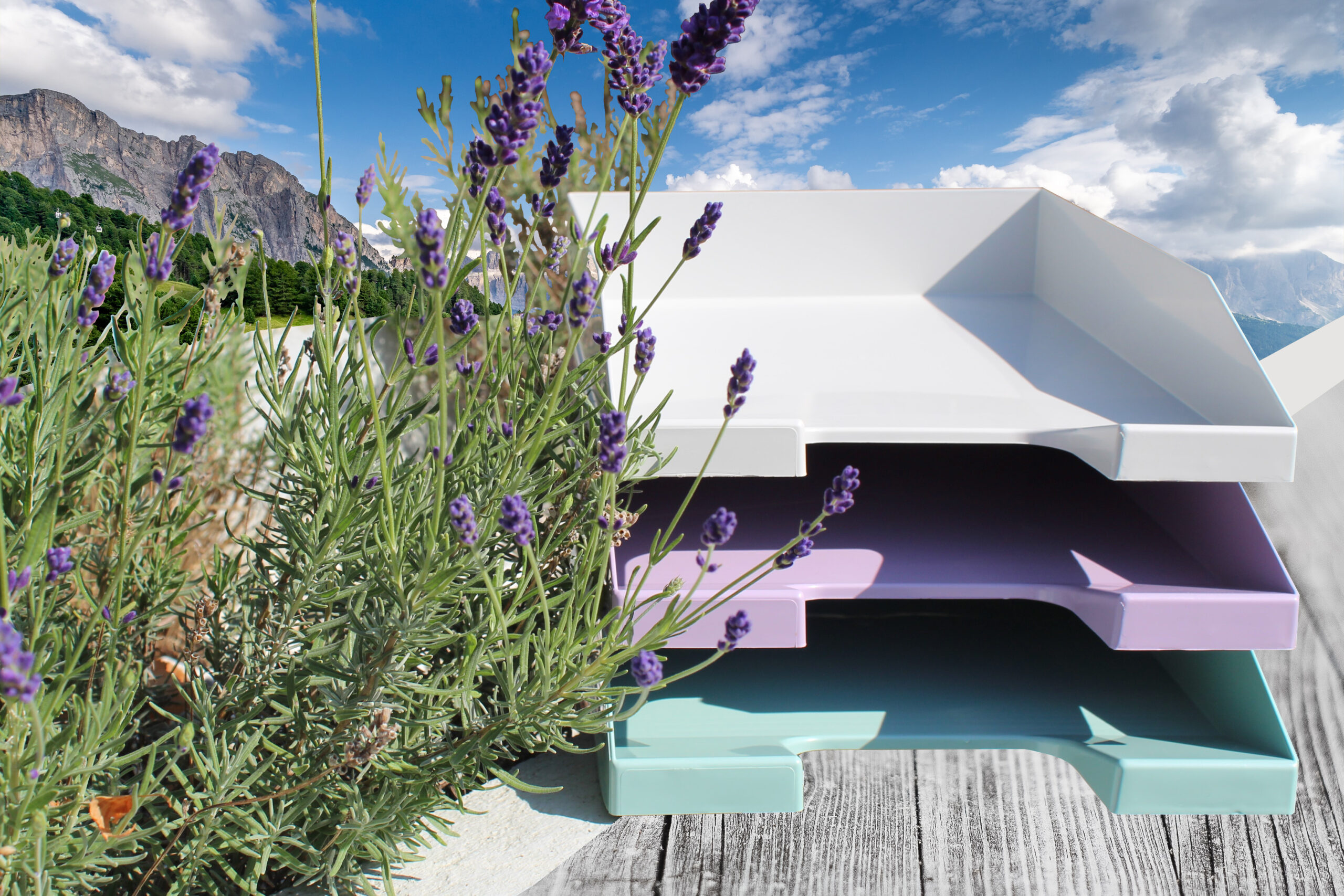 Production process in 1922
Production process in 2022
Production process in 1922
Synthetic resin plates are heated in hot oil
Punching machine punches out shape of the end product
Cooling of the resin in a water bath
Drying in sawdust
File, plane and grind
Polishing with wax
The finished product is hand painted
Production process in 2022